Dental Implants in Spring, TX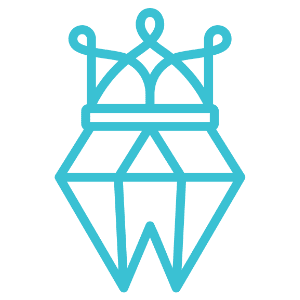 Dental implants are one of the most popular and effective methods of tooth replacement available today. Unlike dentures or bridges, which rest on the surface of the gums, implants are actually implanted into the jawbone. This provides a much more secure foundation for replacement teeth, and also helps to preserve the health of the surrounding teeth.
Dental implants are an especially good option for people who have lost multiple teeth, as they can support an entire set of replacement teeth (known as a bridge). In addition, dental implants can also be used to support individual replacement teeth (known as crowns). If you are considering dental implants in Spring, TX, there are a few things you should know:
What are Dental Implants?
Dental implants are metal posts or frames that are surgically positioned into the jawbone beneath the gums. They are used to support dental restorations, such as crowns, bridges, or dentures. Dental implants can also be used to secure a dental prosthesis directly to the jawbone.
Who is a candidate for Dental Implants?
Generally, dental implants are a good option for people in good oral health who have lost one or more teeth due to injury, decay, or disease.
Implants are generally not recommended for people who have periodontal disease, except under certain circumstances. Additionally, people with diseases such as cancer, AIDS, and diabetes may not be ideal candidates for implants because of the potential complications associated with those diseases. Finally, smokers are also generally not good candidates for dental implants because they are at a higher risk of developing gum disease.
What are the advantages of Dental Implants over other tooth replacement treatments?
When it comes to replacing missing teeth, dental implants are often considered the gold standard. Implants are made to look, feel, and function just like your natural teeth, and they can last a lifetime with proper care. Here are some of the advantages of dental implants over other tooth replacement options.
One of the biggest advantages of an implant is that it restores full chewing power. Whereas dentures only allow you to bite with about 25-35% of the force you could with natural teeth, implants allow for nearly normal biting force. 
Another big advantage of dental implants is that they help to preserve the health of your existing teeth. Unlike other treatments where surrounding teeth have to be anchored in place, implants are placed directly into the jawbone, leaving your other teeth unaffected. This helps to keep them healthy and reduce the risk for further tooth decay or damage.
Frequently Asked Questions about Dental Implants
How much does it cost to get a full mouth of dental implants in Spring, Texas?
The average price of a full mouth reconstruction depends on how many implants are needed and the type of implants used. The best way to get accurate prices is to have a consultation with a dentist to determine the best course of treatment.
How much does a single tooth implant cost in Spring, Texas?
The cost of a single tooth implant in Spring, Texas will vary depending on the type of implant. However, on average, you can expect to pay $1,200 or more for a tooth implant. Prices may also be higher if additional procedures, such as a sinus lift or bone graft, are necessary. Of course, it's always best to consult with your dentist to get an accurate estimate of what your particular procedure will cost.
Yes, we offer financial plans and payment plans for qualifying patients. These allow you to budget and receive the dental care you need and deserve without delay. You can learn more about our financial options by contacting our office directly. We look forward to helping you achieve optimal oral health!
Does my insurance cover dental implants?
It depends. If your insurance is in-network, then they may cover a portion of the cost. However, depending on your particular policy, the coverage may be limited to none. You should contact your insurance company to find out more specific information. However, depending on your insurer and your particular policy, the coverage may be limited. 
 That said, even if your insurance doesn't cover implants, there are still ways to help you receive treatment.