At Prestige Dental in Humble, Texas, we proudly provide a comprehensive range of dental services to cater to the unique needs of your entire family. Whether you require a regular check-up or seek advanced treatments such as dental implants or cosmetic dentistry, our dedicated team is here to assist you. With our commitment to excellence, we ensure that every patient receives top-quality care within a welcoming and comforting atmosphere. We empathize with the anxieties often associated with dental visits, which is why we prioritize creating a relaxed and soothing environment. Discover the exceptional Prestige Dental experience firsthand by scheduling an appointment with us today.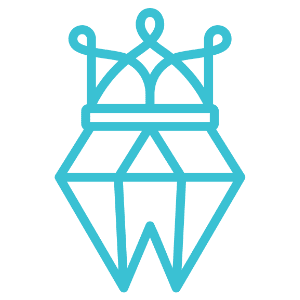 CJ YEI, DDS & Dr. Doan DDS
At Prestige Dental in Humble, Texas, we believe everyone deserves a smile they love. Our cosmetic dentistry services, including teeth whitening and porcelain veneers, can help you achieve the stunning smile you've always wanted. Don't wait any longer—invest in your confidence and overall health by starting your journey to a beautiful smile with us.
Losing a tooth can be a distressing ordeal, impacting both your aesthetics and everyday functionality. If you're seeking an implant dentist in Humble, Texas, we empathize with your concerns and are here to help. Allow us to assist you in restoring your smile and regain your ability to eat and speak with confidence. Schedule a consultation with our experienced team today.
Experience
Prestige Dental is a top rated dental office because of the great experience that they provide their patients. Dr. Yei is highly experienced in dentistry and provides his patients with the best care possible.
Convenient
Offering a wide range of dental services under one roof. This means that patients can get all the dental care they need in one place. In addition, Prestige Dental offers flexible scheduling and weekend hours to accommodate busy schedules.
Trustworthy
Dr. Yei has a lot of experience and he is very knowledgeable. He is also very personable and caring. Dr. Yei takes the time to listen to his patients and their concerns. He always tries to find the best solution for each individual patient.
FAMILY | COSMETIC | IMPLANT DENTIST IN HUMBLE, TX
Dr. Yei, your trusted dentist in Humble, Texas, is committed to providing long-lasting work and treats his patients with the same care and respect he would give to his own family. Dr. Yei is excited to serve the local community of Humble, Texas. He enjoys getting to know each one of his patients on a personal level and strives to provide the best possible care for each individual. Whether it is a simple filling or a more complex procedure, Dr. Yei takes the time to ensure that his patients are comfortable and informed throughout the entire process.
He wants to ensure that everyone is welcome and wants you to feel comfortable and confident in your decision to visit Prestige Dental.
OFFERING ALL DENTAL SERVICES UNDER ONE ROOF
By choosing Prestige Dental, you have the advantage of receiving a comprehensive range of services in a single, convenient location. From regular cleanings to advanced dental treatments, we offer it all under one roof. This not only ensures convenience but also enables you to schedule all your appointments with the same dentist. The benefit of this arrangement is twofold: it saves you time and money by eliminating the need to juggle multiple appointments at different places. Ultimately, having all dental services conveniently available in one location makes dental care more affordable and accessible, enhancing your overall experience.
Our Featured
Patient Reviews
"Dentist or spa? As soon as you walk in the lobby itself makes you feel like you just entered a spa, with refreshments available and zen atmosphere. It was my son's first time at this dentist, and he enjoyed himself! The lady's in the front were so welcoming and very professional. The Dentist was very informative and answered all of my questions. The Dental assistant blew us away she was very gentle with my son talked him through everything she was about to do and my son did not budge! He also enjoyed the screen on the ceiling playing Netflix! I was amazed! He loves it here and wants to come back soon! Thank you guys so much for everything! ❤️"
"This is such a fantastic place! Everyone is so friendly and understanding. It feels like you are being listened to and they do their very best to make you feel comfortable and well taken care of. I have gone 2 times so far and each time they took care of my husband and I very professionally and I 100% recommend going here. Thank you for giving us the best service possible and for making us feel heard. Definitely staying here for as long as possible! I have been to many dental places and none of them compare to this one. Thank you!"
"My experience!!! I don't know where to start. The entire staff is AMAZING! I was very nervous to do my treatment, however I was assured I would be fine. They took great care of me and yes I was fine! Everyone pay attention to detail and is very involved and concerned about you and your care. I just love it. Definitely recommend Dr. Yei and staff!"