Implant Supported Denture in Humble, TX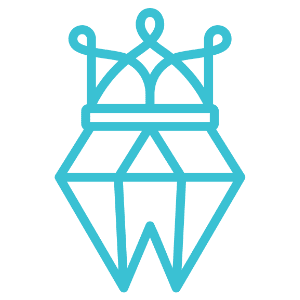 Understanding Implant-Supported Dentures and Their Benefits
What Are Implant-Supported Dentures?
Implant-supported dentures are a type of dental restoration that combines the stability of dental implants with the convenience of dentures. They involve attaching a custom-made denture to dental implants surgically placed in the jawbone. Implant-supported dentures offer improved stability, comfort, and functionality compared to traditional removable dentures.
The Benefits of Implant-Supported Dentures
Implant-supported dentures offer numerous benefits for patients in Humble, Texas, including:
Enhanced Stability and Confidence: The integration of dental implants provides a secure foundation, preventing denture slippage or movement. This enhances your ability to eat, speak, and smile with confidence.

Improved Comfort and Function: Implant-supported dentures eliminate the discomfort and sore spots often associated with traditional dentures. They restore a significant amount of biting and chewing force, allowing you to enjoy a wider range of foods and improving digestion and overall nutrition.

Preservation of Jawbone Health: By stimulating the jawbone through the implants, implant-supported dentures help preserve the natural bone structure, preventing bone loss and preserving facial contours.
Prestige Dental: Your Go-To Place for Implant-Supported Dentures in Humble, Texas
Expert Implant-Supported Denture Services at Prestige Dental
At Prestige Dental in Humble, Texas, we are proud to offer exceptional implant-supported denture services to restore your smile and improve your quality of life. Our experienced dental team understands the importance of personalized care and attention to detail when it comes to implant-supported dentures. We utilize advanced techniques and state-of-the-art materials to provide you with long-lasting and natural-looking results.
Comprehensive Restorative Dentistry
Prestige Dental is committed to delivering comprehensive restorative dentistry services, including implant-supported dentures. We believe in a patient-centered approach, focusing on your unique needs and goals to create a customized treatment plan that suits you best. Our dental team strives to provide a comfortable and satisfying experience throughout your implant-supported denture journey.
The Implant-Supported Denture Procedure at Prestige Dental
Evaluation and Treatment Planning
During your initial consultation at Prestige Dental in Humble, Texas, our dentist will evaluate your oral health, discuss your goals for implant-supported dentures, and determine if you are a suitable candidate. We will review your medical history, conduct a thorough examination, and take any necessary X-rays or scans to create a personalized treatment plan.
Dental Implant Placement
If dental implants are needed to support your implant-supported denture, our skilled dentist will surgically place the implants into your jawbone under local anesthesia. The number and location of implants will depend on your specific needs and jawbone health. Healing time will be allowed for the implants to fuse with the jawbone, ensuring a strong and stable foundation.
Creation and Placement of the Implant-Supported Denture
Once the dental implants have integrated with the jawbone, our dental team will take impressions of your mouth to create a custom implant-supported denture. The denture will be designed to fit precisely over the implants and match the natural aesthetics of your smile. The implant-supported denture will be securely attached to the implants, providing a stable and functional restoration.
Post-Treatment Care and Follow-Up
After the placement of your implant-supported denture, our dental team will provide you with detailed post-operative instructions to ensure proper healing and long-term success. We will schedule follow-up appointments to monitor your progress, make any necessary adjustments, and address any concerns you may have.
In Humble, Texas, Prestige Dental is the trusted destination for exceptional implant-supported denture services. Contact us today to schedule a consultation and discover how implant-supported dentures can restore your smile, improve your oral function, and enhance your overall quality of life.