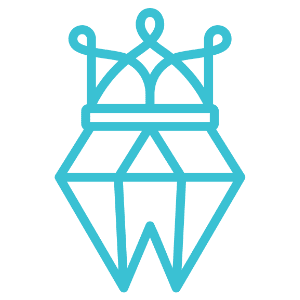 Why Choose a Pediatric Dentist?
Choosing a pediatric dentist is crucial for the oral health and overall well-being of your child. Pediatric dentists specialize in providing dental care to infants, children, and adolescents. They have the knowledge, experience, and skills to address the unique dental needs of young patients, creating a positive and comfortable dental experience.
Pediatric dentistry offers numerous benefits for children in Humble, Texas, including:
Early Dental Care: Pediatric dentists emphasize the importance of early dental care, starting from infancy. Regular dental visits from an early age help establish good oral hygiene habits and prevent dental issues before they become more severe.

Preventive Care: Pediatric dentists focus on preventive dental care, including routine check-ups, cleanings, fluoride treatments, and dental sealants. These preventive measures help protect your child's teeth from decay and maintain optimal oral health.

Child-Friendly Environment: Pediatric dental offices are designed to create a welcoming and comfortable environment for children. They feature kid-friendly decor, toys, and games, helping to alleviate dental anxiety and make dental visits a positive experience.
Expert Pediatric Dental Services at Prestige Dental
At Prestige Dental in Humble, Texas, we offer expert pediatric dental services to promote healthy smiles for little ones. Our experienced pediatric dental team understands the unique needs of children and strives to provide gentle, compassionate, and comprehensive dental care.
Child-Centered Approach
We take a child-centered approach to pediatric dentistry, ensuring that your child feels comfortable and safe during their dental visits. Our team is skilled in communicating with children, using age-appropriate language to explain procedures and educate them about oral hygiene practices.
Early Dental Visits
We recommend scheduling your child's first dental visit by their first birthday or within six months of their first tooth eruption. Early dental visits allow us to monitor your child's oral health, provide guidance on oral hygiene practices, and address any concerns or questions you may have.
Preventive Dental Care
Our pediatric dental services include routine check-ups, cleanings, fluoride treatments, dental sealants, and more. These preventive measures help safeguard your child's teeth from cavities, promote healthy growth and development, and establish a strong foundation for lifelong oral health.
Education and Home Care Guidance
We believe in the power of education and actively involve parents and children in oral health education. Our team provides guidance on proper brushing and flossing techniques, nutritional counseling, and age-appropriate home care practices to maintain optimal oral hygiene habits.
Dental Anxiety Management
We understand that some children may experience dental anxiety or fear. Our compassionate team is trained in managing dental anxiety in children and employs techniques to create a relaxed and positive dental experience. We aim to build trust and confidence in your child, ensuring their comfort throughout their dental visits.
Schedule Your Child's Dental Visit Today
Your Child's Dental Home
At Prestige Dental, we strive to create a dental home for your child in Humble, Texas. Our pediatric dental services are designed to support your child's oral health and promote a lifetime of healthy smiles. Contact us today to schedule an appointment and give your child the best start to their dental journey.
Creating Positive Dental Experiences
We believe that every child deserves a positive and enjoyable dental experience. At Prestige Dental, our team is dedicated to providing exceptional pediatric dental care in a nurturing and child-friendly environment. Let us partner with you in ensuring your child's oral health and well-being.
In Humble, Texas, Prestige Dental is the trusted destination for expert pediatric dental services. Contact us today to schedule a consultation and discover how our caring team can help create healthy smiles for your little ones.