Snap-on Implant Dentures in Humble, TX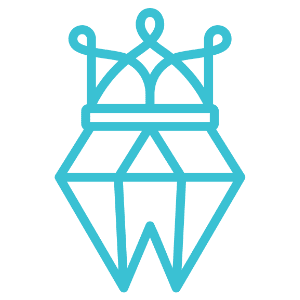 Snap on overdentures procedure:
The first step is to take an impression of the patient's mouth in order to get a model of their teeth.

Then, based on the model, dentists will design and create a custom snap-on denture that will fit over the patient's natural teeth.

Once the snap-on denture is ready, the patient will come in for a fitting.

During the fitting, the snap-on denture will be checked for fit and comfort.

Once the snap-on denture is determined to be a good fit, the patient will be able to wear it as their regular denture. 

With proper care and maintenance, snap-on dentures can last for many years.
Expert Snap-On Implant Denture Services at Prestige Dental
At Prestige Dental in Humble, Texas, we specialize in providing high-quality snap-on implant denture services to help patients regain the functionality and confidence of a complete smile. Our experienced dental team utilizes advanced techniques and state-of-the-art technology to ensure optimal results and patient satisfaction.
The Snap-On Implant Denture Process
The process of getting snap-on implant dentures typically involves the following steps:
Comprehensive Consultation: During your initial consultation at Prestige Dental, our skilled dentist will evaluate your oral health, discuss your goals and expectations, and determine if snap-on implant dentures are the right solution for you. We will take dental X-rays, impressions, and digital scans of your mouth to assess your jawbone structure and plan the optimal placement of dental implants.

Implant Placement: Dental implants, usually made of biocompatible titanium, will be surgically placed into the jawbone under local anesthesia or conscious sedation for your comfort. The number of implants will depend on your individual needs and the condition of your jawbone.

Healing and Osseointegration: Over a period of several months, the dental implants will integrate with the jawbone through a process called osseointegration. This creates a strong and stable foundation for your snap-on implant dentures.

Attachment System: Once the implants have fully integrated, a custom-made attachment system will be secured to the implants. This system consists of abutments or connectors that protrude above the gumline and provide a secure connection for your snap-on dentures.

Denture Fabrication: Impressions of your mouth will be taken to create custom snap-on dentures that fit precisely and comfortably. Our dental laboratory will craft your dentures using high-quality materials and design them to resemble natural teeth in color, shape, and size.

Final Denture Placement: Once your snap-on dentures are ready, they will be carefully attached to the implant abutments, ensuring a snug fit and natural-looking appearance. Our dental team will make any necessary adjustments to ensure proper alignment and functionality.
Schedule Your Snap-On Implant Denture Consultation Today
If you are seeking a secure and functional solution to replace missing teeth, consider snap-on implant dentures at Prestige Dental in Humble, Texas. Our experienced dental team is dedicated to providing exceptional care and helping you achieve a confident and complete smile. Contact us today to schedule a consultation and explore the benefits of snap-on implant dentures for your oral health and overall well-being.