Snap-on Overdentures in Spring, TX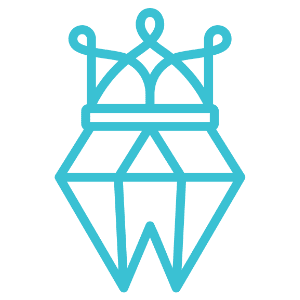 Your smile is one of the first things people notice about you, so it's important to feel confident about your teeth. If you're missing one or more teeth, snap-on overdentures can help improve the appearance of your smile and make it easier to eat and chew. Snap-on overdentures are a type of removable dental prosthetic that snaps onto existing teeth for a secure fit. They are custom-made to match the size, shape, and color of your natural teeth, so they look like your own. snapping onto existing teeth also helps to prevent gum irritation and support the denture. In addition, snap-on overdentures are easy to remove and clean, so you can keep your mouth healthy and your smile looking great.
What are snap-on overdentures?
A snap-on overdenture is a type of denture that snaps onto the existing teeth. It is a great option for those who have lost most of their natural teeth and need a more secure way to keep their dentures in place. Snap-on overdentures are also more comfortable to wear than traditional dentures, and they can be easily removed for cleaning. snap-on overdentures are a great way to regain your smile and your confidence.
Snap on overdentures procedure:
The first step is to take an impression of the patient's mouth in order to get a model of their teeth.

Then, based on the model, dentists will design and create a custom snap-on denture that will fit over the patient's natural teeth.

Once the snap-on denture is ready, the patient will come in for a fitting.

During the fitting, the snap-on denture will be checked for fit and comfort.

Once the snap-on denture is determined to be a good fit, the patient will be able to wear it as their regular denture. 

With proper care and maintenance, snap-on dentures can last for many years.
Snap-on overdenture benefits:
Benefits of a snap-on overdenture include:
Increased retention and stability compared to a traditional denture

More natural appearance and function

Ability to eat and speak with more confidence

Increased comfort

Easy to clean and care for
Frequently Asked Questions About Snap-on Overdentures
Who is a candidate for snap-in dentures?
If you're missing teeth and have a healthy jawbone, you may be a good candidate for snap-on overdentures. This type of denture attaches to your remaining teeth with metal clasps or by being inserted into a small attachment on your teeth called an retainer. Snap-on overdentures are more stable than traditional dentures and can give you the confidence to eat and speak without worry that your denture will slip.
What is the average price for snap-on overdentures in Spring, TX
The cost of snap-on overdentures varies depending on the number of implants you need. Generally, implant supported overdentures are more expensive than traditional dentures, but they offer a more secure and natural-looking fit.
If you're interested in getting implant supported overdentures in Spring, TX it is recommended contacting our office for a consultation so we can help you get a more accurate estimate.