Teeth Whitening in Spring, TX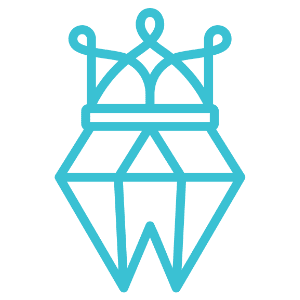 If you're like many people, you might be considering teeth whitening in Spring, TX. Teeth whitening is a great way to improve your appearance and boost your confidence. At Prestige Dental, we offer professional teeth whitening services that can help you achieve the bright, white smile you've always wanted.
Teeth whitening is a popular treatment because it is relatively affordable and can be done in a short amount of time. The results are also immediate, which is why many people choose to whiten their teeth before special occasions such as weddings or job interviews. At Prestige Dental, our teeth whitening treatments are performed by experienced and qualified dental professionals. We use the latest technology to whiten your teeth quickly and safely. We also offer a variety of different teeth whitening options so that you can choose the one that is best for you.
Who is a candidate for teeth whitening or bleaching?
Teeth whitening or bleaching is a cosmetic procedure that is used to lighten teeth. It is not a dental procedure that is used to fix dental problems. People who are candidates for teeth whitening or bleaching are people who have healthy teeth and gums, and who do not have any fillings in their teeth.
What is the average cost for teeth whitening in Spring, Tx?
The average cost for teeth whitening in Spring, TX, is $400 and up. There are a variety of teeth whitening treatments available, and the price will depend on the type of treatment you choose.
At Prestige Dental, we understand that getting the dental care you need can sometimes be financially difficult. That's why we offer payment plans for our patients. If you qualify, we'll work with you to create a payment plan that fits your budget. We want to make sure that you get the treatment you need, when you need it. Contact us today to learn more about our payment plan options.
Does my insurance cover my whitening treatment?
Most dental insurance policies do not cover any costs for cosmetic procedures, such as teeth whitening. However, some policies may offer a limited amount of coverage for preventive care, which can include teeth cleaning and checkups. For more specific information about your policy, please contact your insurer directly.
Teeth Whitening Treatment FAQ:
What is the material used for teeth bleaching?
Teeth bleaching is most commonly done using a hydrogen peroxide or carbamide peroxide gel.
The hydrogen peroxide gel is a bleaching agent that breaks down into water and oxygen molecules. These molecules enter the tooth enamel and break down the stain molecules. The oxygen molecules also help to bleach the tooth structure itself, making your teeth whiter.
Carbamide peroxide is very similar to hydrogen peroxide, with just one difference: it contains nitrogen atoms instead of hydrogen atoms. This means that it takes a bit longer to work than hydrogen peroxide, but it's also less likely to cause sensitivity in your teeth.
Are over the counter products like Crest White Strips effective?
It really depends on the product and how you use it. Some people find that over-the-counter teeth whitening products like Crest White Strips work great, while others find that they don't work as well. If you're thinking about using an over-the-counter teeth whitening product, it's important to read the directions carefully and follow them closely. It's also a good idea to talk to your dentist before you start using any new products, to make sure they won't damage your teeth or cause other problems.
What is the difference between over-the-counter vs professional teeth whitening?
There are a few key differences between over-the-counter and professional teeth whitening. With over-the-counter whitening products, you are typically limited to using a bleaching agent that is available over the counter. And because these products are not as strong as those used by dentists, they may take longer to produce results.
Professional teeth whitening treatments use stronger bleaching agents than those available over the counter, and they also involve the use of specialized equipment that can brighten your teeth more quickly and break down these tough stains. In addition, professional teeth whitening treatments often provide better results than over-the-counter products.