Traditional Braces in Spring, TX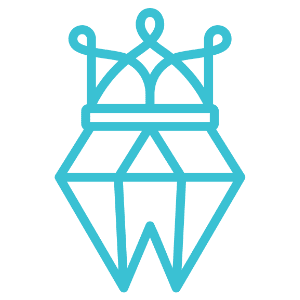 Do you have crooked teeth? Are you considering braces but don't know where to start? Check out our guide on braces in Spring, TX! We'll tell you everything you need to know about the different types of braces available, the cost, and how long the process will take. Let us help you make the decision that's best for your smile!
What are braces and what do they do?
Braces are a type of orthodontic treatment that are used to correct misaligned teeth and jaws. They work by applying pressure to the teeth and jaws, which gradually moves them into the correct position. Braces can be made from different materials, such as metal, plastic, or ceramic. They are usually worn for one to two years, depending on the severity of the misalignment.
Braces are an effective way to improve the appearance of your smile and bite. They can also help relieve pain and discomfort caused by misaligned teeth and jaws. If you are considering braces, be sure to talk to your dentist or orthodontist about all your options and what would work best for you.
Braces do more than straighten teeth. They can also assist with fixing an overbite, closing gaps between your molars and helping to align the jawline for a better smile! Some people may even opt-in just because they want their oral health improved overall – not only does this contribute aesthetically but it makes life easier to brush and floss your teeth.
Who is a good candidate for braces treatment? 
A good candidate for braces treatment is anyone who has crooked or crowded teeth, or a misaligned bite. Braces can also be used to close gaps between teeth or correct rotated teeth. Treatment time varies depending on the severity of the issue being corrected. Most candidates for braces are usually around 11-14 years old, when the permanent teeth have come in and the baby teeth have fallen out. However, adults can also benefit from braces. In some cases, treatment may be shorter for adults because they have completed their growth and their teeth are not as likely to shift.
What is the average price for Braces in Spring, TX?
The average cost of braces in Spring, TX all depends on a few factors. There are a few factors that can affect the cost of braces, such as the severity of the misalignment, the type of braces chosen, and the length of treatment. However, most patients can expect to pay between $3,500 and $6,000 for braces in Spring, TX.
How long will it take to complete braces treatment?
The length of time needed to complete braces treatment varies from person to person. It depends on the severity of the misalignment, how well you follow the treatment plan, and other individual factors. In general, though, most people can expect to wear braces for one to three years.
Additional information to know about traditional braces:
What to expect when you first get your braces on:
You may feel some discomfort or pressure when the braces are first put on. This is normal and will go away.

Your teeth may feel a little sensitive at first, but they will soon adjust to the braces.

It is important to keep your mouth clean, so be sure to brush and floss regularly.
Looking for braces in Spring, TX? Contact Us!
Interested in braces in Spring, Texas? Give Prestige Dental a call! We offer braces treatment for patients of all ages, and our experienced team can help you achieve the beautiful, healthy smile you've always wanted. We offer a variety of braces options to suit your individual needs and budget, and we're committed to providing outstanding customer service every step of the way. Call us today to schedule an appointment, or come by our office for a tour. We look forward to meeting you!