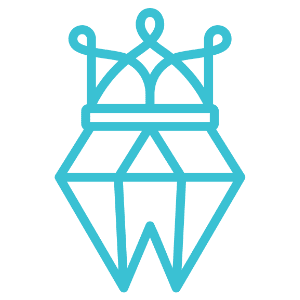 Looking for a way to get the smile of your dreams without metal braces?
Invisalign in Spring, TX is an innovative orthodontic treatment that uses clear oral appliances like retainers and mouthguards. These custom-made devices will gently nudge teeth into their ideal position so you can maintain appearances while staying happy! Whether it's teenagers or adults who are interested in orthodontic treatment —we have what they want here at Prestige Dental. To learn more about how this modern practice has helped countless patients achieve dental perfection, contact us today!
What are Invisalign clear aligners and how do they work?
Invisalign clear aligners are a type of orthodontic treatment that straightens teeth without the use of metal brackets or wires. Instead, Invisalign uses a series of clear, plastic aligners that are custom-made for each patient. These aligners gradually move teeth into the desired position over time. Invisalign is an effective treatment for both adults and teens.
Invisalign clear aligners are made of a smooth, comfortable plastic that is virtually invisible when worn. They are removable, so you can eat and drink whatever you want while in treatment. Plus, brushing and flossing are no problem – you can remove the aligners to brush and floss as usual.
Invisalign is a great option for people who want to straighten their teeth without metal brackets and wires. The clear plastic aligners are virtually invisible, so most people won't even know you're wearing them. Plus, they are removable, so you can eat and drink what you want and brush and floss normally.
Invisalign is practically invisible, meaning that you can smile confidently throughout your treatment knowing that others are unlikely to notice that you are wearing aligners.

Invisalign aligners are removable, so you can eat and drink whatever you like during treatment without worrying about food catching in your braces. You will also be able to brush and floss your teeth as normal, making it easier to keep your mouth healthy during treatment.

Invisalign treatment is shorter and often more comfortable than traditional braces, meaning you can get the beautiful straight smile you've always wanted in a fraction of the time!

Invisalign is suitable for both adults and teens, so if you're finally ready to achieve your dream smile, Invisalign could be the perfect treatment for you.
If you're considering Invisalign in Spring, TX, why not contact our experienced team at Prestige Dental to find out more? We offer free consultations, so you can learn more about Invisalign and how it could help you achieve the smile of your dreams. Contact us today!
The first reason to choose Prestige Dental for your dental treatment is the experience and expertise of our dentist. From taking over hundreds of hours of continuing education courses to learning different specialties of dentistry, Dr. Yei invests a lot into his dental expertise. He prides himself on educating his patients and providing long lasting work.
Another reason to choose Prestige Dental is our commitment to providing the highest quality of care possible. We use only the latest, most advanced technology and techniques available in dentistry today. This allows us to provide our patients with the best possible results.
At Prestige Dental, we understand that everyone's dental needs are different. That's why we offer Custom-Tailored Dental Treatment Plans that are designed to fit your individual needs.
What is the average cost of invisalign in Spring, TX?
On average, the cost of Invisalign in Spring, TX is between $2,500 to $7,000. The cost will depend on the severity of your misalignment and how long you need to wear Invisalign. You can expect to pay more for Invisalign if you have a complex dental issue that requires a longer treatment time. In general, Invisalign is a very effective and affordable option for straightening your teeth.
Additional Information about Invisalign Treatment:
Is Invisalign Treatment Painful?
If you're considering Invisalign treatment, you may be wondering if it's painful. After all, your teeth will be moving and shifting during treatment, so it's natural to assume that there may be some discomfort involved. However, the good news is that Invisalign treatment is generally not painful. In fact, many patients report that they don't experience any discomfort at all during treatment. Of course, everyone is different and some patients may experience very mild discomfort, but this is typically short-lived and goes away quickly.
How Do I Care for My Aligners?
To keep your aligners clean, simply brush them with a soft toothbrush and mild soap. Rinse them well and dry them before putting them back in your mouth. Avoid using hot water, which can warp the plastic. You should also avoid using whitening toothpaste, which can be too abrasive for the aligners.
Will I Need to Wear a Retainer After Invisalign Treatment?
Most people will need to wear a retainer after completing Invisalign treatment. This is because your teeth may want to shift back to their original positions. The retainer helps to keep your teeth in place so that you can maintain your beautiful new smile! You will need to wear your retainer for a certain number of hours each day, and you may need to wear it overnight. Be sure to follow these instructions carefully so that you can keep your smile looking its best!
How Long Does Invisalign Treatment Take?
Treatment can vary depending on the severity of your case. If you have mild dental problems, your treatment may be as short as six months. On the other hand, if you have severe dental issues, your treatment could take up to two years.Invisalign treatment is typically faster than traditional braces, which can take two to three years. One of the reasons Invisalign is faster is because you change aligners every two weeks instead of waiting for months at a time for your braces to be adjusted.