Clear Correct in Spring, TX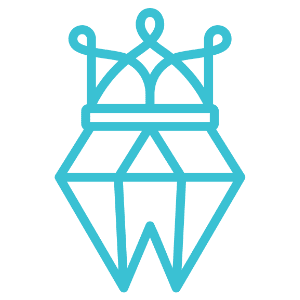 Who is Clear Correct For?
ClearCorrect is an ideal treatment option for adults and teens who have mild to moderate misalignment issues. If you have more severe misalignment issues, ClearCorrect might not be the right treatment for you.
If you're looking for a quick and easy way to straighten your teeth, ClearCorrect might be the right treatment for you. ClearCorrect is a clear aligner system that uses a series of custom-made, removable aligners to gradually straighten your teeth. Because the aligners are made of clear, virtually invisible plastic, they are virtually undetectable when you wear them.
What is ClearCorrect and how does it work?
ClearCorrect is an invisible braces system that uses a series of clear, removable aligners to gradually move your teeth. Each aligner is worn for about two weeks and then replaced by the next aligner in the series. As you replace each aligner, your teeth will move – little by little, week by week – until they've straightened to the final position your orthodontist has prescribed. You'll visit your orthodontist about once every six weeks to ensure that your treatment is progressing as planned.
ClearCorrect is a great option for both adults and teens who are looking for an alternative to traditional metal braces. The clear aligners are virtually invisible, so most people won't even know you're wearing them. And since they're removable, you can eat and drink what you want during treatment, and brush and floss normally to maintain good oral hygiene.
ClearCorrect is practically invisible. You can wear them with confidence, knowing that nobody will be able to tell you're wearing them unless you tell them.

They are removable, so you can take them out for special occasions or whenever you want. This means no food restrictions and no worrying about your braces getting in the way.

They are more comfortable than traditional braces. There are no wires or brackets to rub against your gums or cheeks, and they don't require any tightening appointments.
They are more affordable than traditional braces, and the treatment time is typically shorter.
Clearcorrect vs Invisalign: what are the differences?
Invisalign and ClearCorrect are both clear aligner systems used to straighten teeth. Both systems use a series of clear, removable aligners that gradually move teeth into the desired position. However, there are some key differences between the two systems. Invisalign is manufactured by Align Technology, while ClearCorrect is manufactured by Straumann. In terms of price, Invisalign is typically more expensive than ClearCorrect. In terms of treatment time, Invisalign is often quicker, with an average treatment time of 12 months compared to 18 months for ClearCorrect. Ultimately, the best system for you will depend on your individual needs and preferences.
How long does the treatment take?
The average length of time ClearCorrect takes to complete treatment is around 6-24 months. However, this can vary depending on the individual case. Some patients may finish treatment in as little as 6 months while others may need up to 36 months. The best way to find out how long your specific treatment will take is to consult with us at Prestige Dental.
What is the average cost of ClearCorrect in Spring, Texas
On average, the cost of ClearCorrect in Spring, Texas will vary depending on the individual case. However, ClarCorrect is generally more affordable than other types of braces. Treatment typically takes between 6 and 18 months. For more information on pricing, please contact our office in Spring, Texas.
Who is a good candidate for ClearCorrect?
ClearCorrect treatment is typically recommended for patients who have mild to moderate misalignment of the teeth. However, clear aligners can also be used to treat more severe dental problems, such as overbites and underbites. If you are interested in clear aligners, the first step is to schedule a consultation with us at Prestige Dental. During the consultation, our dentist will examine your teeth and determine whether clear aligners are right for you.