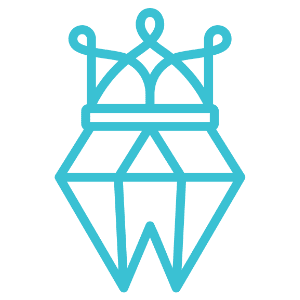 Are you interested in getting Dentures in Spring, TX?  At Prestige Dental, we can help you get the Dentures you need. We offer a variety of Dentures, including complete Dentures, Partial Dentures, and Implant supported Hybrid Dentures. We also have a team of skilled and experienced professionals who can help you choose the right Dentures for your needs. Contact us today to schedule a consultation.
What are dentures?
Dentures are artificial teeth that are used to replace missing teeth. They are usually made of acrylic, porcelain, or metal. Dentures can be partial or complete. Partial dentures are used to replace a few missing teeth, while complete dentures are used to replace all of the teeth in the upper or lower jaw. Complete dentures are held in place by suction and often require the use of adhesives. Dentures need to be replaced every 10-12 years due to wear and tear. They should be cleaned daily with a toothbrush and toothpaste specifically designed for denture care. Without proper care, dentures can cause gum irritation and bad breath.
Why is Prestige Dental & Dr. Yei the right dentist for you:
At Prestige Dental & Dr. Yei, we are committed to providing our patients with the highest quality of dental care possible. We offer a wide range of dental services, from routine cleanings and exams to more complex procedures such as dentures and dental implants. We use the latest technology and techniques, and our experienced team of dentists and dental staff work together to ensure that each patient receives the individualized care they need and deserve.
Denture procedure step by step:
The denture process usually takes a few weeks from start to finish. Here's an overview of what you can expect:
Your dentist will take impressions of your teeth, which will be used to create models of your denture.

You'll then have a preliminary fitting of your denture, which will be used to make any necessary adjustments.

Once your denture is ready, you'll have a final fitting and be able to take it home with you.

It's important to clean your dentures regularly and see your dentist for follow-up appointments to ensure they're fitting well.
As you can see, getting dentures is a fairly straightforward process. However, it's important to consult with your dentist to ensure that dentures are the right solution for you.
If you're considering dentures in Spring TX, contact our office today to schedule an appointment. We'll be happy to answer any of your questions and help you make the best decision for your smile!
Traditional Complete Dentures Frequently Asked Questions:
What is The Average Cost of Dentures in Spring, TX?
The average cost of dentures in Spring, TX, will vary depending on the type of denture you choose. A complete denture will generally cost more than a partial denture but less than a hybrid denture. It's important to keep in mind that these prices can vary depending on the provider you choose and the materials used.
Factors determining the cost of dentures?
Material

How many teeth are being replaced

If teeth need to be pulled
Does my insurance cover the cost of dentures in Spring, TX?
The answer to this is all depending on the type of insurance plan you have. Dental insurance plans can vary drastically in what type of procedures they cover and how much they cover. Generally, most dental insurance plans will not cover the full cost of dentures. You will likely have to pay a portion of the cost out-of-pocket. This can range from a few hundred dollars to a few thousand dollars, depending on the type of dentures you get.
How long do dentures last?
There's no definitive answer to this question since dentures can last anywhere from 10-12 years, depending on how well they're cared for. However, if you take good care of your dentures and visit your dentist regularly, you can prolong their lifespan significantly.
What are the best dentures to get?
There are a few things you'll want to consider when choosing dentures. One is whether you want a full or partial set. Another is the material the dentures are made from.
One of the most popular materials for dentures is acrylic, which is both durable and affordable. Another option is porcelain, which can be more expensive but looks more natural and lasts longer. You'll also need to decide if you want your dentures to be fixed or removable.
Ultimately, the best dentures for you will depend on your individual needs and budget. Talk to your dentist about your options and they can help you choose the right set of dentures for you.
How to properly care for my dentures:
It is important to take proper care of them in order to maintain their appearance and function. Here are some tips on how to care for your dentures:
Brush your dentures at least once a day with a soft-bristled brush and mild soap. Avoid using toothpaste, as it can be too abrasive.

Rinse your dentures after each meal.

Soak your dentures overnight in a Dentu-Creme or other mild cleansing solution.

Be sure to clean your Dentu-Creme brush after each use.

See your dentist regularly for checkups and professional cleaning.